While there has been no shortage of avant-garde house designs in recent years, ranging from the ingenious to the cringe-worthy, some have proven successful beyond even their designers' wildest dreams. By embracing environmentally friendly principles, money saving designs and a refined sense of aesthetic taste, these 10 stunning contemporary houses provide us with a new vision of home living throughout the UK.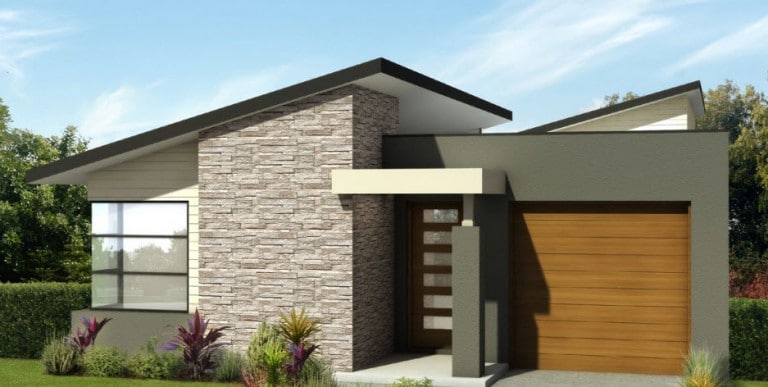 1. Jamie Carragher's Blundellsands Mansion
Footballer Jamie Carragher purchased a 400,000 British pound sterling (GBP) home in the Liverpool suburb of Blundellsands. The Liverpool defender spent approximately 1 million GBP to create his dream home. This equals approximately 1.56 million United States dollars (USD) using a foreign currency converter. Neighbors originally contested construction on the seven-bedroom residence equipped with a game room and private terrace, but things eventually settled down.
2. Baufritz Wood House
Baufritz is a design firm that produces environmentally friendly homes throughout the UK. The company built Wood House for Bath residents Jonny and Tiffany Wood. Channel 4 featured the residence on an episode of its popular housing show Grand Designs. Built into the side of a steep incline, local stones cover the building exterior. A large outdoor patio leads into a two-story lobby. Wood House has a total of five bedrooms and a split-level basement, complete with lounge area. Solar panels and rainwater harvesting systems help the home maintain an eco-friendly status.
3. Radnor Mews
Beach bums take note – designers at Rogate created two homes that are right up your alley. Radnor Mews is the collective term for two semi-detached homes built near Sandgate. Each three-story residence features a master bedroom with en-suite bathroom. Kitchens are fitted with integrated appliances. Owners can leisurely watch the sunset from a private balcony, or head to the beach through a communal garden.
4. Capel Manor Guest House Pavilion
An orangery built near Kent during the early 1800s is home to Capel Manor House. Many architects consider the glass and steel design a prime example of 70s design structure. In 2011, Ewan Cameron created the perfect guesthouse to seamlessly flow with the pre-existing building. A series of glass walls bathe the two-bedroom guesthouse in a light. Screens separate the dressing area and bathroom in each room.
5. High and Over
Known as one of the first contemporary homes in the UK, High and Over opened in 1928. An administrator of the British School in Rome commissioned the Bucks-based structure from one of his students. Silver paint adorned the building trims, while glass doors gave the building an old-Hollywood vibe. After narrowly avoiding demolition a decade ago, the building is up for sale in the hopes that someone has the means to restore it to its former glory.
6. The Rink
The Rink sits tucked away in East Lothian, Scotland. Once located near a thriving village, the home now overlooks an abandoned orchard. Unpainted brick walls adorn interior living spaces equipped with solid pine doors. Low, wide windows allow guests to take in views while lying in bed or relaxing in chairs. The structure is what sets the home apart from most. Three box-like formations, or wings, are centered around a central living area. The respective wings contain bedrooms, a kitchen and bathroom, and an office or workspace and parking.
7. Sun House
Maxwell Fry created Sun House in 1935. Experts consider the building to be another stellar example of contemporary London architecture. Situated in Frognal, Hempstead, the building sits in the side of a steep incline. Panoramic ground floor windows provide scenic views of the surrounding area, while a private balcony simplifies outdoor entertaining. Rooms connect with fluid-like precision. Stairs take guests directly from the entryway into the living room, taking care to avoid nearby staff quarters. The kitchen, living room and dining room seamlessly connect. A rooftop garden allows owners to unwind at the end of a stressful day.
8. Headcorn Minimalist House
In 2009, Grand Designs followed a couple building a truly "grand" residence in the Kent countryside. The design featured a pool, gym, and tons of natural light. Local building materials allowed Headcorn to integrate itself into the surrounding area seamlessly, while still retaining an element of uniqueness.
9. R.House Isle of Skye Residence
The designers at R.House pride themselves on working closely with customers to provide a home tailor-made for their needs. The owners of a property on the Isle of Skye in Scotland allowed the company to publish pre-planning pictures of a residence currently under construction. An open floor plan allows guests to converse from the kitchen, living room or dining room. Vaulted ceilings fill the home with light. A ground floor master bedroom is equipped with an en-suite bathroom.
10. The Holm
Designed by the noted architects at Simon Winstanley, The Holm sits in secluded Galloway Hills. An open floor plan places the kitchen, dining and living rooms at one end of the house while sleeping quarters are located on the opposite end. Carefully planned roof angles allow the home to absorb tons of natural light, reducing energy costs.
The definition of contemporary architecture has recently expanded to include the ever broadening style, but if you're looking, make sure you look at things YOU like. If you're looking for some contemporary real estate in the UK, but you're from out of the country, make sure you plan ahead before your visit and you'll be able to purchase in the UK. Being Australian, I got some insurance before leaving Oz, made sure I had all the paperwork sorted and got the job done. In the end, I got a beautiful building who designs will stand the test of time because it embraces the surrounding environment instead of attempting to eliminate it. Only time will tell if society continues to make the move towards environmentally friendly designs, but we can certainly hope so!